Do you want to know how professionals create magic with the camera? This is a selection of our best online photography courses curated by the core team of WOWDINGS. Learn the secrets of creating stunning imagery with a structured professional workflow.
Our online one-on-one photography courses are based on over 8 years of photography & design experience. Designed to take amateurs to an advanced level or fill in the gaps in knowledge that the more experienced photographer may have.
PHOTOGRAPHY BASICS
The most important course for every person who is just starting out and have a passion for photography. This course is designed with import keynotes and field experience. This course helps you to click a better picture and with practice, you can achieve the next level of your photography journey. Most importantly, this course is not only for future professionals but also for those who want to click decent pictures with their new toy and for newbie documentary photographers.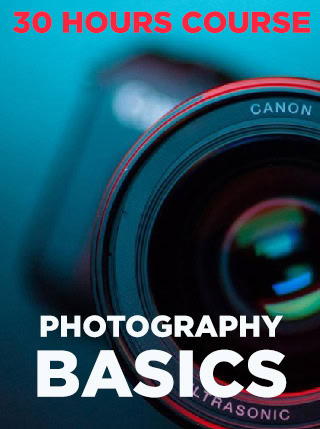 Who should enroll for it: Beginners
Course Fee: 2000 1500 INR /class.

CAMERA BASIC ( 20 classes)
▶ Interactive one-on-one online coaching.
▶Attend from the safety and comfort of your home.
▶20 hours of content.
▶10 hours of Practice sessions.
▶Self-Paced Learning.
▶100% beginner-friendly.
▶ Learn to earn.
▶Bonus: Keynote Workbooks


BUY THIS COURSE
COURSE HIGHLIGHTS
a) Introduction to photography.
b) All about Camera and other photographic equipment ( lenses and accessories ) + Home Assignment.
c) Knowing all your camera controls and handling the camera.
d) Intro to Exposure ( aperture, shutter speed, ISO, metering, histogram)+ Theme based assignment, Evaluation, Practice.
e) Focus, Depth of Field & Lights
+ Theme based assignment, evaluation, practice.
f) All about Color and White Balance
+ Theme based assignment, evaluation, practice.
g) Composition to make a story ( Content, Visualization, Composition) + Theme based assignment, evaluation, Practice.
h) Basic photo editing in Photoshop CS + Theme based assignment, evaluation, practice.
i) Final Assignment (Questionnaire, Evaluation, Practice)
j)
Review Session
Mobile PHOTOGRAPHY
Did you ever go "WOW!" by seeing someone's Smartphone photography? The most satisfying thing about carrying out mobile photography for Instagram feeds is that it feeds your soul. Satiating yourself doesn't need high-end heavy gears, it's just you and your mobile phone! Shoot more, learn more – that's how it works.
Mobile photography makes you a true photographer by teaching you basic grammar, lights, and subject positions. A wee bit suggestion, instead of pinching the screen to zoom, use your feet instead, yeah 'Dolly Feet'. Candid moments captured are the prettiest. Be a mobile clicker, without fear in your mind but with vision in your eyes. Let those vacant streets, enigmatic strangers, and never-ending lines teach you the chapter of surrealism.
This photography course is designed to grow your Instagram followers in a few days, for people of all levels of photography, whether you are just starting out or you have an eye for photography and just want to brush up your skills.
Who should enroll for it: Beginners
Course Fee: 3000 2000 INR /class.

Mobile Photography ( 2 classes)
▶ Interactive one-on-one online coaching.
▶Attend from the safety and comfort of your home.
▶3 hours of content.
▶1 hours of Practice sessions.
▶Apps and editing basics.
▶ Hidden Tricks.
▶ Grow your business on Instagram.
▶ 100% beginner-friendly.
▶Bonus: Keynote Workbooks

BUY THIS COURSE
COURSE HIGHLIGHTS
a) Introduction to Mobile photography.
b) Knowing all your camera controls and handling the camera.
c) Optimizing your mobile camera settings for the best output.
d) Intro to Exposure ( aperture, shutter speed, Focus)
e) Composing a photo with your smartphone
f) Finding the Right Light
g) Mobile Street Photography
h) Mobile Landscape Photography
i) Mobile Portrait Photography
j) Shooting Close-ups and Macro
k) Creating Motion and Depth
l) Lowlight and Night-time Photography
m) Instagram Tricks for better growth.
n) Photographing People & places with a mobile phone
o) Essential apps for edit.
p) Basic editing for mobile photos in Snapseed.
q) Review of your clicks.
r) Transmission and Backup
s) Privacy and Copyright
WHAT ALL YOU NEED
a) A smartphone .
b) Access to AppStore/GooglePlay Store.
c) A Positive Attitude and Love for Photography